Movie- THE MUSIC OF SILENCE (5.30pm)
Movie- THE MUSIC OF SILENCE (5.30pm)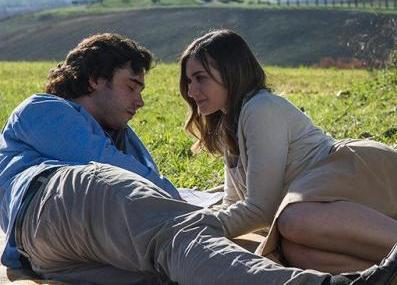 Oscar-nominated Michael Radford (The Postman) directs Antonio Banderas and Tony Sebastian (Trystane Martell, Game of Thrones) in this Andrea Bocelli biopic told through Bocelli's alter ego, Amos Bardi.
Amos Bardi (Sebastian) was born in a small village near Tuscany with the gift of a beautiful voice but an illness which left him almost blind. When he is separated from his family to learn braille at an institute, he suffers an accident causing him to completely lose his sight. Despite everything, Amos refuses to give up and eventually his incredible voice wins him worldwide adulation.
Directed by Michael Radford ('The Postman', '1984', 'The Merchant of Venice')
Starring Antonio Banderas, Jordi Mollà , Toby Sebastian, Alessandro Sperduti, Luisa Ranieri, Antonella Attili, Daniel Vivian, Paola Lavini
Written by Michael Radford, Anna Pavignano
Drama, True Story & Biography | 115 mins PG Italy | Language: ENGLISH
---
Our theatre is inviting- cool in summer, cosy in winter. 2K Digital Projection with Dolby 5.1 Audio.
Our volunteers open the theatre doors and box office 30 minutes before the start time of each session.
Door sales are available from 30 minutes before the start of each session. If you want to check if seats are available phone 825 0023, from 30 minutes before the start of each session.
There are no allocated seats. Arrive early to get the seat that's right for you from our eclectic collection of couches, reception and other chairs.
There is a cafe with juice, Bundaberg drinks, popcorn plus yummy food on sale. For licensed sessions wine and beer is available.
Pay at the door by cash or EFTPOS.
The office is usually open Mondays to Fridays from 10am to 2pm for pre-purchase of tickets.
Due to our small capacity we recommend that reserves are made using the web reservation system as shown below. Or you can phone 825 0023 and leave a message or email [email protected]
We accept online reserve requests up to 1 pm on the day of screening– provided the session isn't already full.
Online reserves must be paid for in the time from 30 minutes before the start of a session to 15 minutes before the start.
From 15 minutes before the start they will be resold if the session is full.
Online ticket sales for this event are closed.