June 30, July 1, 21: Movie- EDIE
It's never too late.
★★★★ "Bursting with Heart and Charm" MOVIE REVIEW WORLD  
★★★★ "Wholly Uplifting" THE WEE REVIEW  
EDIE (M)
Saturday 30 Jun 8.30pm

Sunday 1 Jul 4.30pm

Saturday 21 Jul 6.00pm
Licensed bar & homemade snacks on sale at all screenings.
Adults $15, Concession $12, RCAC Members $12, Children $8.
The reduced concession rate is for  $12 concession (student, seniors or CS cards).
Book online:Â raglanmovies.nz, or phone 825 0023 and leave a message.
Door sales from 30 mins before session times.
An cantankerous octogenarian decides to climb a mountain in Scotland to try and overcome a lifetime of bitterness and resentment in this UK drama.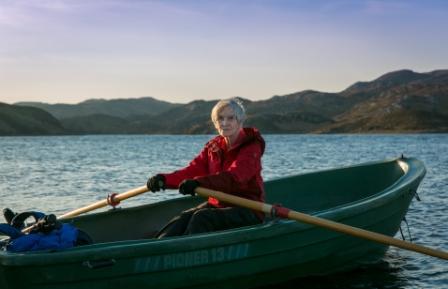 Sheila Hancock is at her sublime best as Edie, an octogenarian woman who, in the aftermath of the death of her controlling husband, decides to fulfil a long-held dream of climbing a Scottish mountain. Against her daughter's wishes, she heads to Scotland and employs Jonny (Kevin Guthrie) to help her get the right equipment and train her for the gruelling climb. As the pair talk, bicker and have fun, they reveal more about their lives to each other, all set against the stunning backdrop of the Scottish Highlands.
Directed by Simon Hunter ('Lighthouse', 'Mutant Chronicles', 'Full Moon Fever')
Starring Sheila Hancock, Kevin Guthrie, Paul Brannigan, Amy Manson, Wendy Morgan, Rachael Keiller
Written by Elizabeth O'Halloran
Drama | 102 mins M Offensive Language | UK