Feb 25: New Claytime Plus starts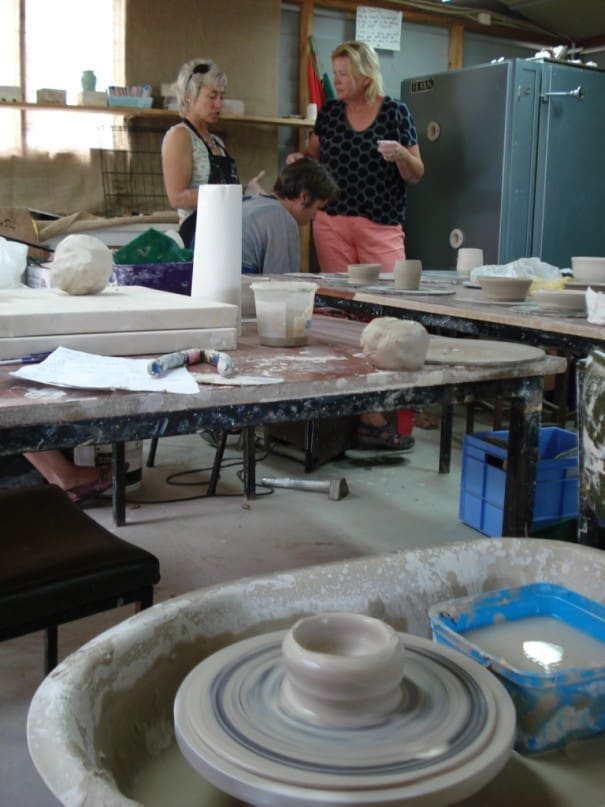 2015 was a busy year for the Clay Shed with many new members and lots of group firings and glazing.
With increasing numbers of new members, many more enquiries from others wanting to learn to work with clay, and a need for an ongoing development programme, the Clay Shed has decided to start 2016 with the launch of a Thursday evening tutored class designed specifically for those new to clay. Over successive 6 week periods these classes will provide a comprehensive insight into clay and its possibilities, and will cover all hand-building techniques together with other aspects, such as glazing and firing.
These tutored classes will start on Thursday February 25th from 5.30pm – 7.30pm, and will continue on an ongoing weekly basis – and will only cost $5 pp! (Plus materials used.) This Thursday "Claytime Plus" is amazing value for tuition and an excellent introduction to all things clay.
Thursday's "Claytime Plus" is open to both members and non-members who are thinking of joining the Community Clay Shed and is the evening to come to if you're a new member wanting to learn more.
Wednesday evenings will continue as the usual 'Clay Play' sessions for more experienced Clay Shed members who would like to work on their own projects in an inspirational environment with other ceramicists.
We're really excited about this new development, and hope the community will be too – come and support us and discover the possibilities of working with clay!
Thursdays 'Claytime Plus' – STARTS FEB 25TH 2016
@ 5.30pm – 7.30pm
Members and non-members: $5 (+ materials used)
Wednesdays 'Clay Play'
@ 5pm – 7pm+
Members only: $3 (+ materials used)