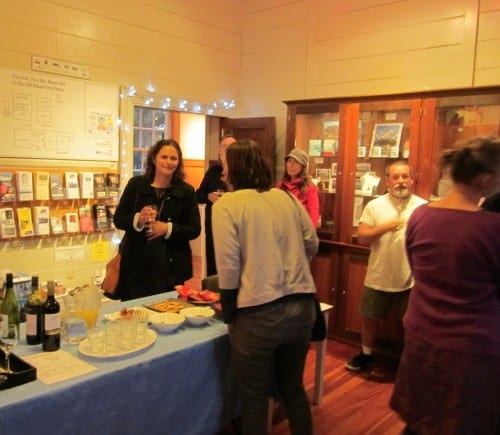 The Old School Arts Centre is run by the Raglan Community Arts Council, a registered charity. Rooms and facilties are available for rent on a casual or regular basis.
Community Gallery
The community gallery regularly hosts exhibitions of local arts. If you'd like to host an exhibition, talk to our coordinators.
Theatre Workshop
The Theatre Workshop is an ideal venue for small events. Hold your classes, practice sessions, meetings, workshops or small conferences here. The room is equipped with a whiteboard and a video projector. A home theatre system can be provided to show DVD
movies.
Theatre Workshop Capacities
Theatre 30
Boardroom 12
U-shape 12
Catering for working lunches available. Off street parking provided.
Community Gallery
The Community Gallery at Old School Arts Centre is Raglan's premier visual arts space. We offer a high-profile space, and substantial sales and promotion opportunities.
Exhibition opportunities are available for established and emerging artists and community groups.
To book the Community Gallery, download and complete the exhibition application form.
Paying us money
We are a charitable entity registered by the New Zealand Charities Commission, registration number CC24379, 14 May 2008. Donations are tax deductible.
Bank Account Details
You can pay us money for classes and bookings directly into our bank account:
Old School Arts Centre (Raglan Community Arts Council) , Westpac Bank, Bow St, Raglan
03 1563 0028263 00
Internet Banking
Include your name and what the payment is for as references. If we have given you an invoice number or reference number, please include that.
Bank Deposit
Include the digits of your phone number as reference.
Cheque
Cheques should be made out to 'Old School Arts Centre'.
Post to Raglan Community Arts Council, PO BOX 91, Raglan 3265
Cash
Visit us during our open hours to pay cash or by EFTPOS.